MPS Book Fair is Friday, February 24 - Thursday, March 2, 2023 in the Media Center Classes have assigned times to shop (see attached image). Families can shop together during our MPS Spring Fling on Thurs, March 2nd from 5-6:30 p.m. We have an online shopping option also! Visit the Marshall Primary Book Fair online website at
https://www.scholastic.com/bf/marshallprimaryschool2
.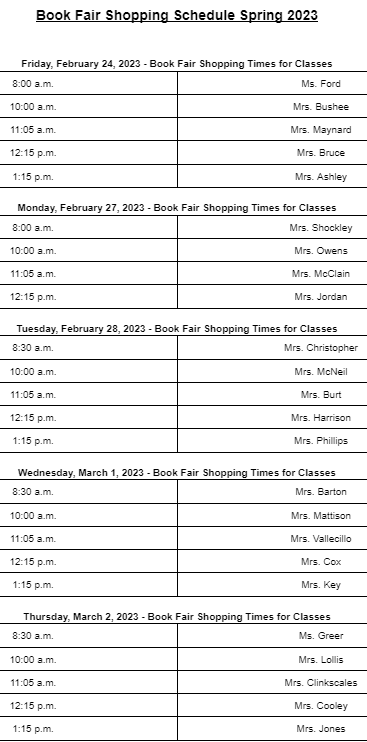 We hope everyone can join us at MPS on Thursday, March 2 from 6:00-7:30 pm for our PTO Spring Fling!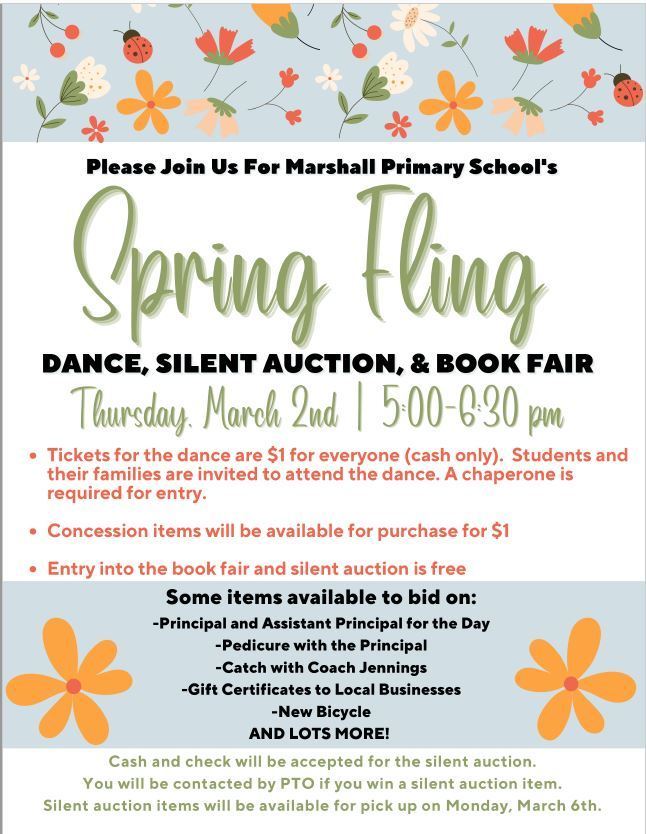 Because of the rain today, we are moving our character parade indoors. We will parade this morning at 9AM and the video will be posted on our FaceBook page.

Marshall Primary School Veteran's Day Performance 2022 All of our 2nd Grade students, Mrs. Burt's class, & Mrs. McClain's class will perform on Wednesday, November 9th @ 1:15pm for parents in the gym. We ask that our students wear red, white, and blue to school that day for the performance.
$1 Book Store is tomorrow, October 7 in room 108 from 7:30-8:00AM. Students will have the opportunity to shop when they arrive at school. Also, BHP Farm Day is tomorrow for PreK, Kindergarten, & Primary Montessori students.
Marshall Primary Morning Hours Doors open at 7:20AM. Students must be in class by 7:45AM. Students arriving at 7:45AM or later should be signed in by a parent/guardian in the front office. Thank you!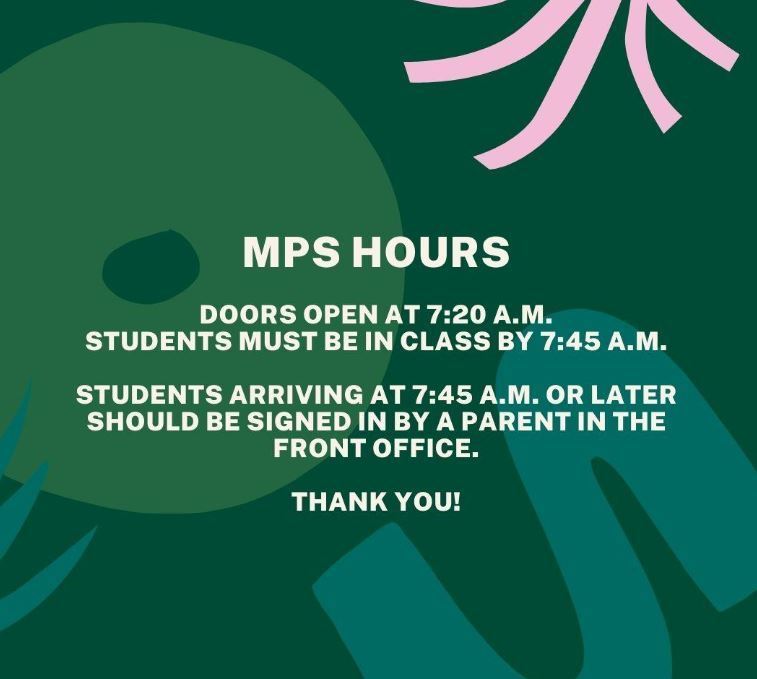 Fall School Picture Day is this Friday! Informational flyers will go home this week. Note - Pictures are prepay (online or returned envelope).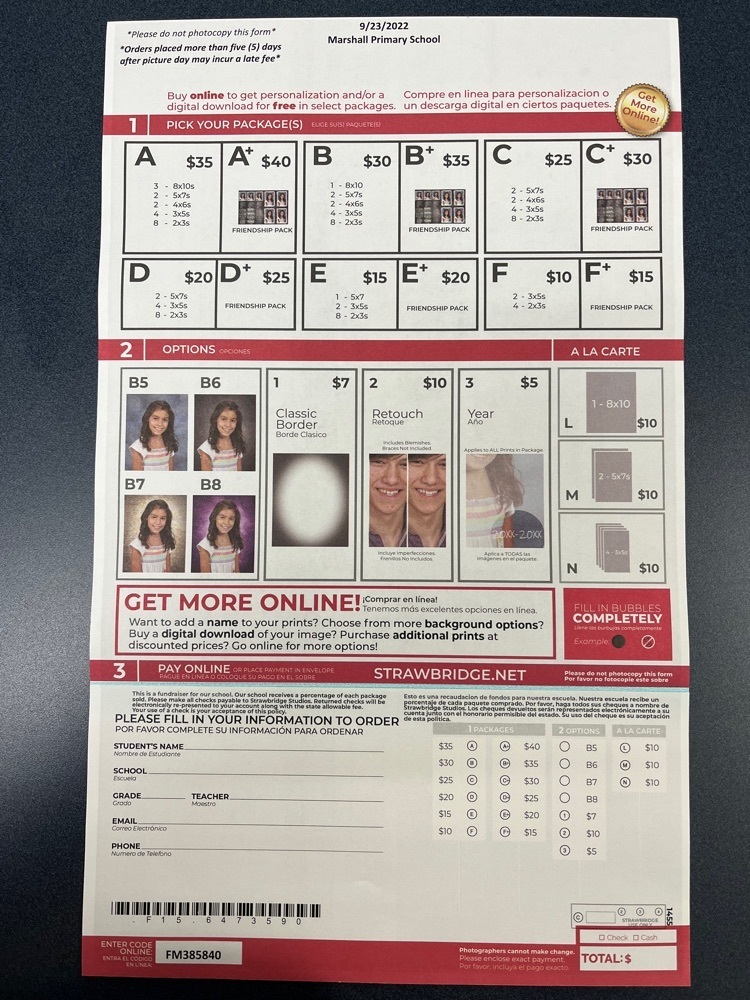 Last Day for Book Fair is Tomorrow, Friday, September 16! Our first Icee Sales Day is Tomorrow, Friday, September 16. We will sell Icees 10 different Fridays this school year. They cost $1. You may prepay for the entire year by sending $10 in an envelope or plastic baggie labeled with your child's name and Icee Sales or pay for each day individually by sending $1 with your child on the designated Icee Sales Days. Fall School Picture Day is Friday, September 23. Have a great evening!

ASD2 2022-2023 School Calendar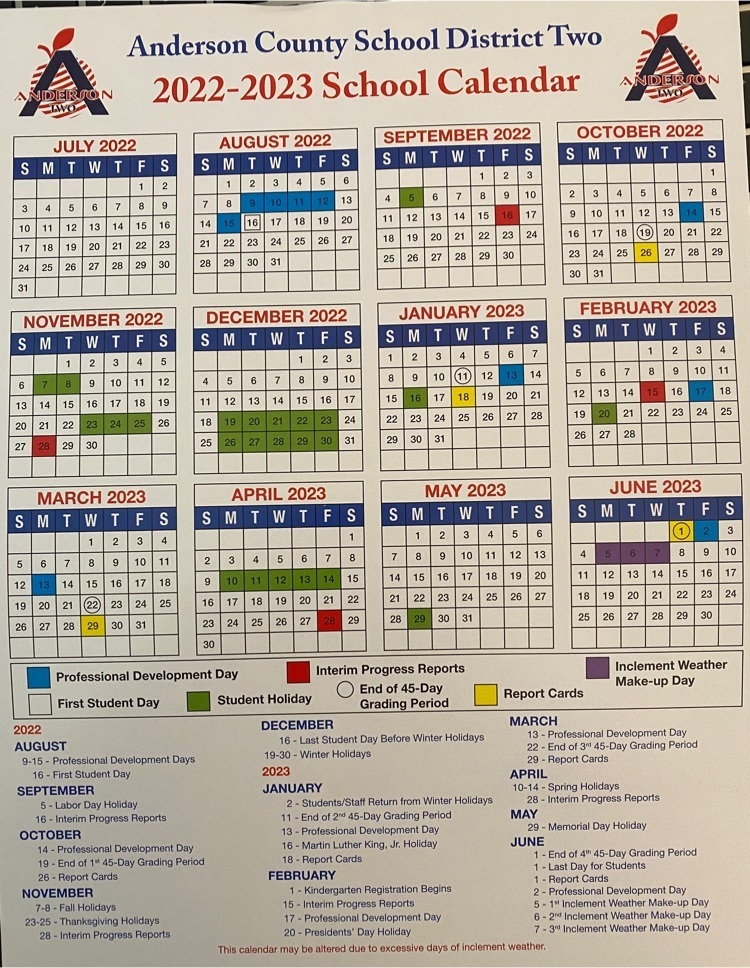 Marshall Primary welcomes Mr. Branyon to our school staff!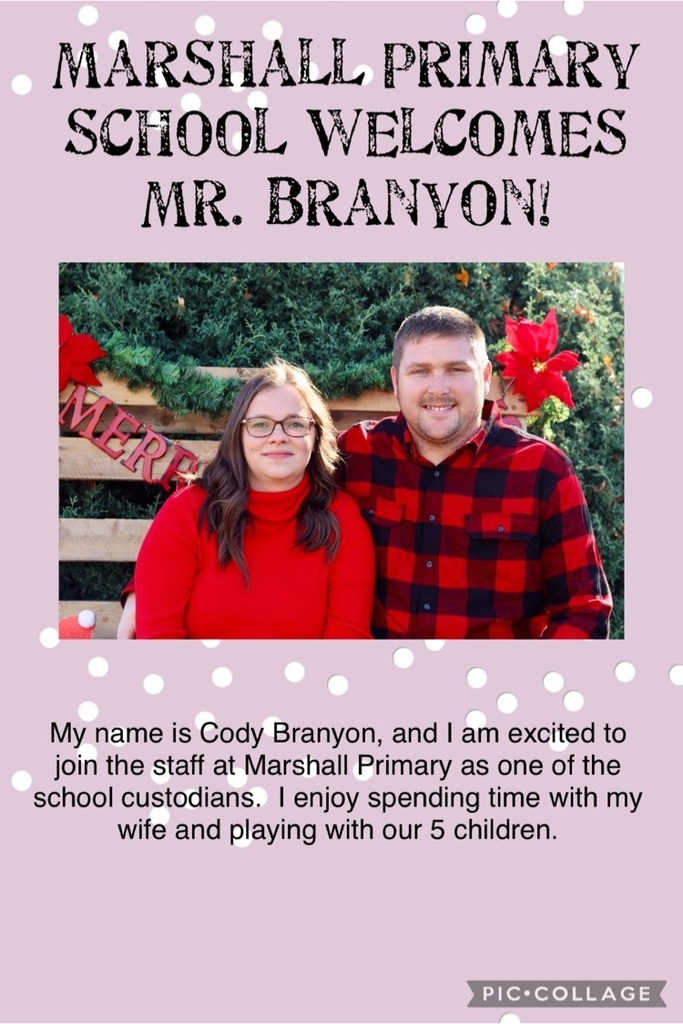 Welcome Mrs. Owens to Marshall Primary School! #marshallprimaryrocks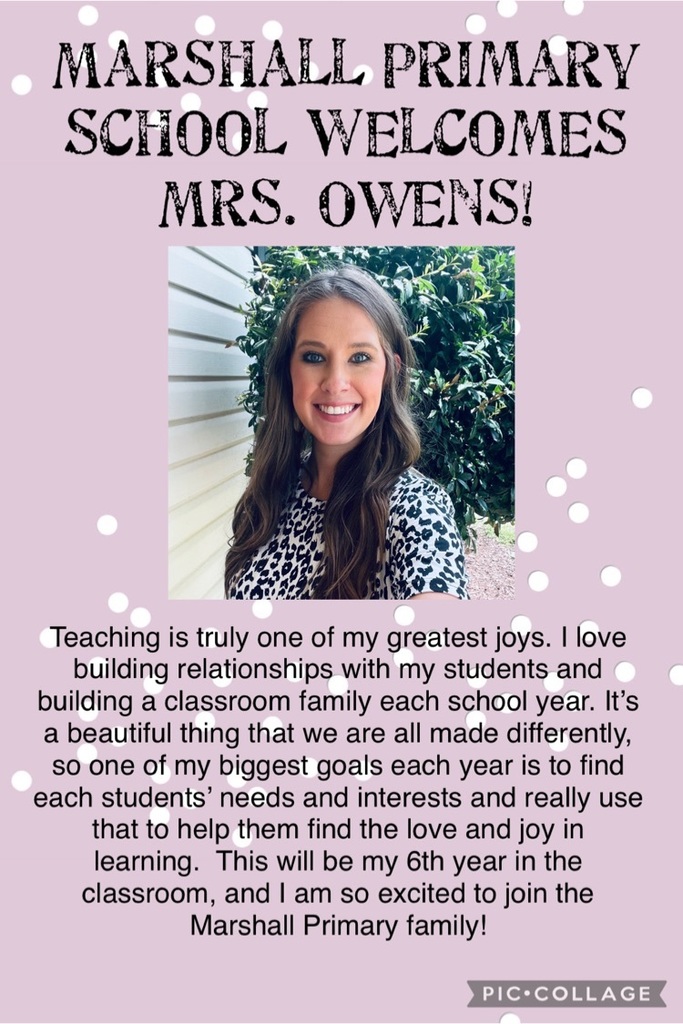 Welcome Ms. Rhodes to Marshall Primary School for the 22-23 school year! #marshallprimaryrocks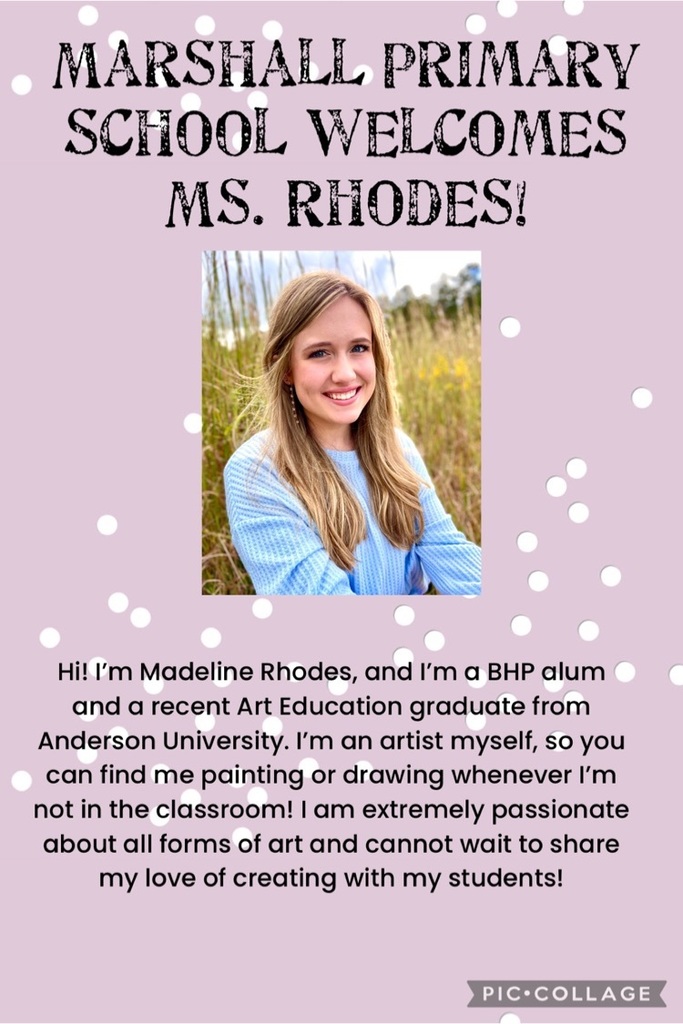 Meal prices for the upcoming school year!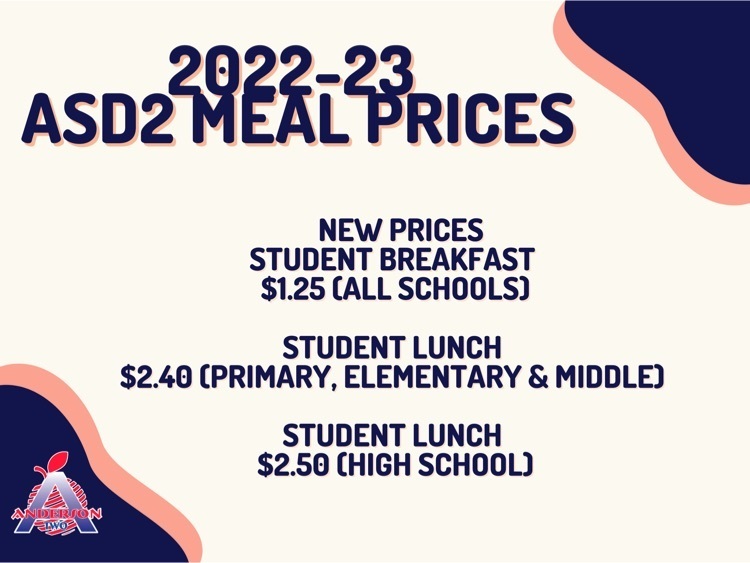 Welcome Mrs. Thomas to Marshall Primary for the 22-23 school year! #marshallprimaryrocks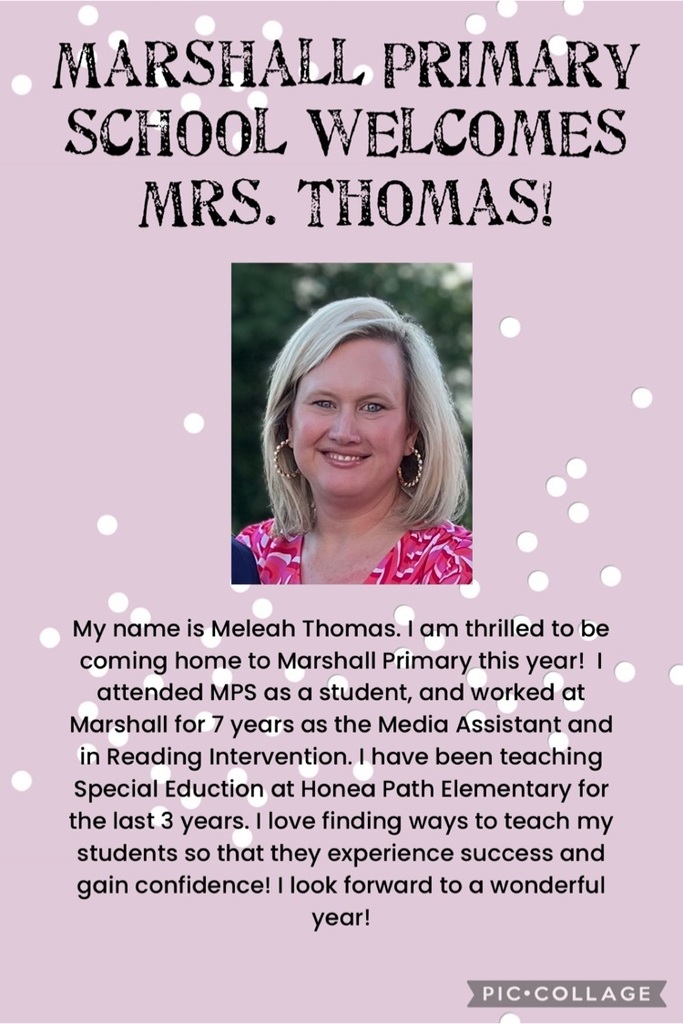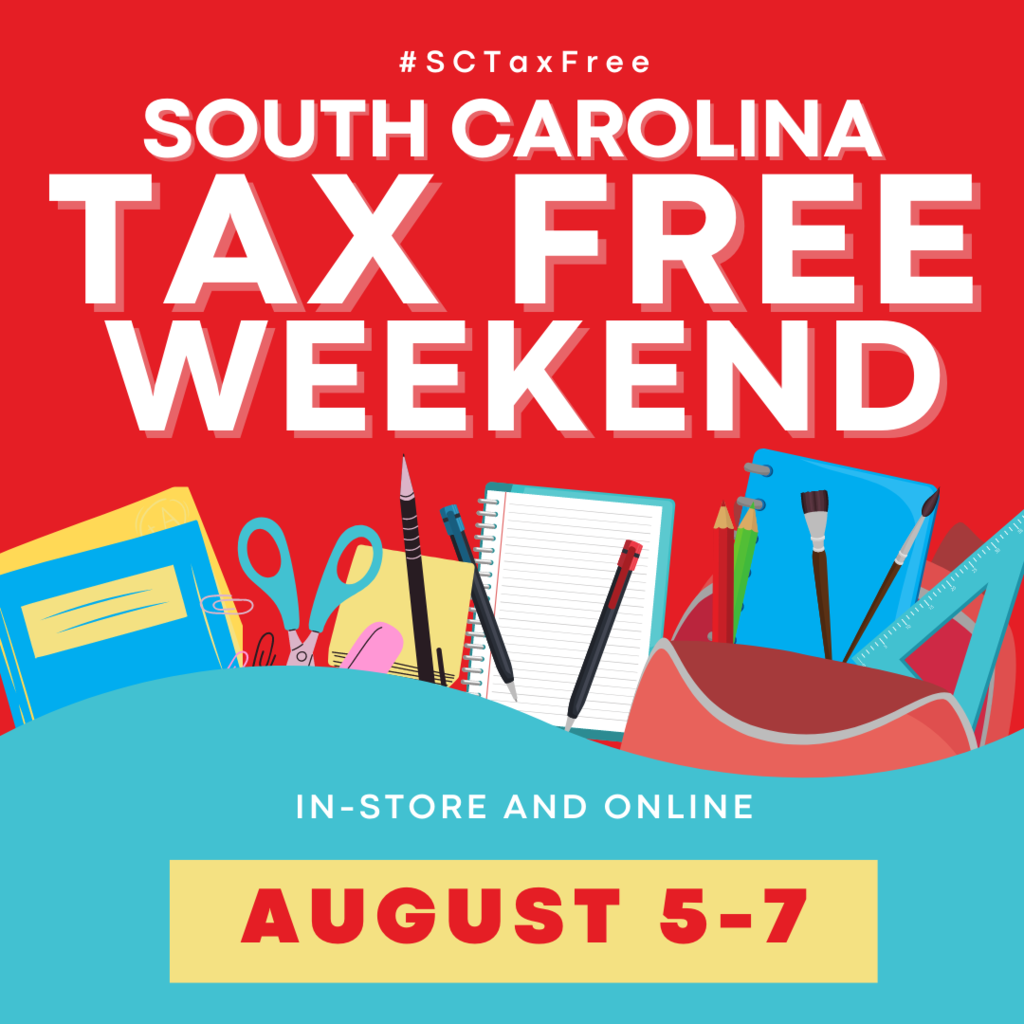 Marshall Primary 2022-2023 Supply List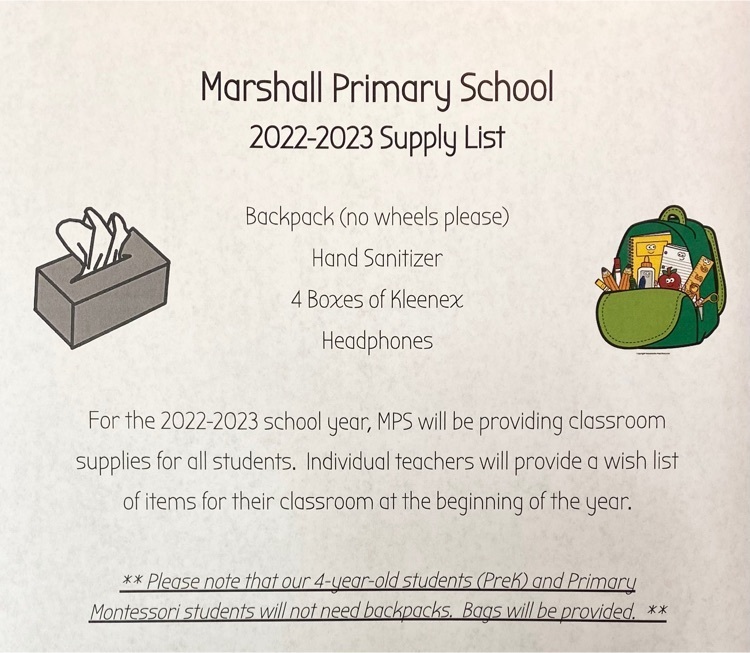 ASD2 2022-2023 Calendar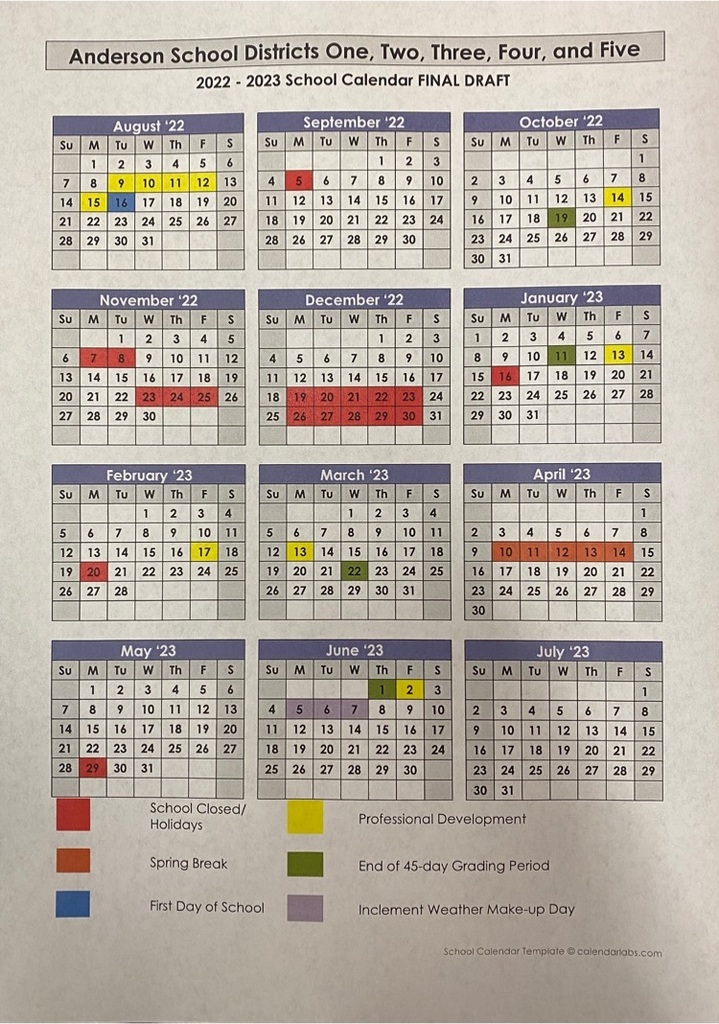 Need ASD2 Bus Transportation 2022-23 School Year? Must complete Bus Transportation Form by July 25, 2022!